Aug 6, 2003
12,903
3,977
113
Not what I would spend $7M on if I had it, but when will Gravy be on Cribs with this?
Also, mundus, GromsDad, Subway, Hal, surfer57 etc. Joisey Shaw crew...
Do you think they are selling because of Ben Gravy? Was this summer the straw that broke the camel's back, and the point of owning this home is ruined by people screaming their faces off for the fully nuking dream?
For sale: $6,995,000. Located on the tip of Absecon Island 'The Point of Longport'. This sensational one of a kind contemporary residence offers 280 degree views of both ocean and bay, sunrises and sunsets! Situated between beach and bay, this unique home features 6 bedrooms, each with...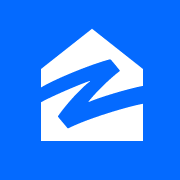 www.zillow.com
Also of note, the dock he shoots a fair bit, that house's Zillow estimate is $3.3M.