Jul 28, 2005
6,018
720
113
Fantastic news llilibel

On the subject of stretching I realise the evidence that it can help prevent soreness and injuries is inconclusive, but I've started jogging down the beach with my surfboard to get a short warmup, doing a few flexor and adductor exercises then going surfing - I use a lot of leg kick for catching waves. Then after a surf I jog back to my car and exchange surfboard for skimboard, then put in some more stretches - a little bit more than the pre surf stretches. I'm just feeling looser and more ready for action this way, so I'm going to carry on doing this.

Did you ever incur much running injuries llilibel and did you have any strategies for avoiding them?
I started running the Los Angeles Marathon when I turned 50. It was like a mid life crisis "Can I do this?" kind of thing. I used get get really sore knees after long distances. After the marathon itself I would be limping, partly from muscle soreness, partly from knee pain. Then a friend suggested I read "Born to Run." It's a good read, entertaining. I suggest it to anyone, even if they don't run. After reading it, I tried running in sandals. It takes a long while to get used to. You use your calf muscle a lot more. You get blisters and chafing. But once I got used to it, I never had knee issues again. Zero. Never had any issues. I'll still get a blister if I run a long distance without working up to it ( from me anything less that 10k is a short run, 10k to half marathon- 21k- is medium. anything over half marathon is long). In 2016 I had my PR of 3 hours 23 minutes, 7:48 mile pace. I had finally got under 3:30. I've done six marathons in sandals.
When you run barefoot, or with sandals, you are forced to land with the forefoot or full foot. If you land on the heel you can feel it reverberate in your head and you know instinctively you're doing something very wrong. It corrects your running form. To understand correct running form, two pieces of advice helped me. First- run in place. You will find when you run in place you will land on your forefoot, never your heel. Then, run in place and move forward with the same foot strike. Second- run uphill. When you run uphill you automatically have correct form. You will not, cannot, heel strike.
The sandals make you very aware of how you're running. The big padded shoes are the worst. The footwear industry doesn't want you to know this. And they have this whole BS about changing shoes every 300 miles. Total BS. I wore one pair of sandals for 3 marathons and all the training involved. I do have shoes (Merril Trail Gloves) but they are minimalist and I only use them when I run on trails when it's cold.
My back is slowly improving. Pain has moved mostly out of the glute back and into the back, which the PT said is an improvement. And, curiously, I never had any repercussions in my back from running. I guess while running your back is pretty still and straight.
I posted this on another thread but there was no interest. Oh well. I find it fascinating. If you run, watch it. And read the book. If you don't run oh well. Some people find running boring as hell. The author of "Barbell Prescription" for example. I love it. For me it's like going for a cruise on a motorcycle or convertible on a mountain road or coast highway. Wind in the hair. Freedom.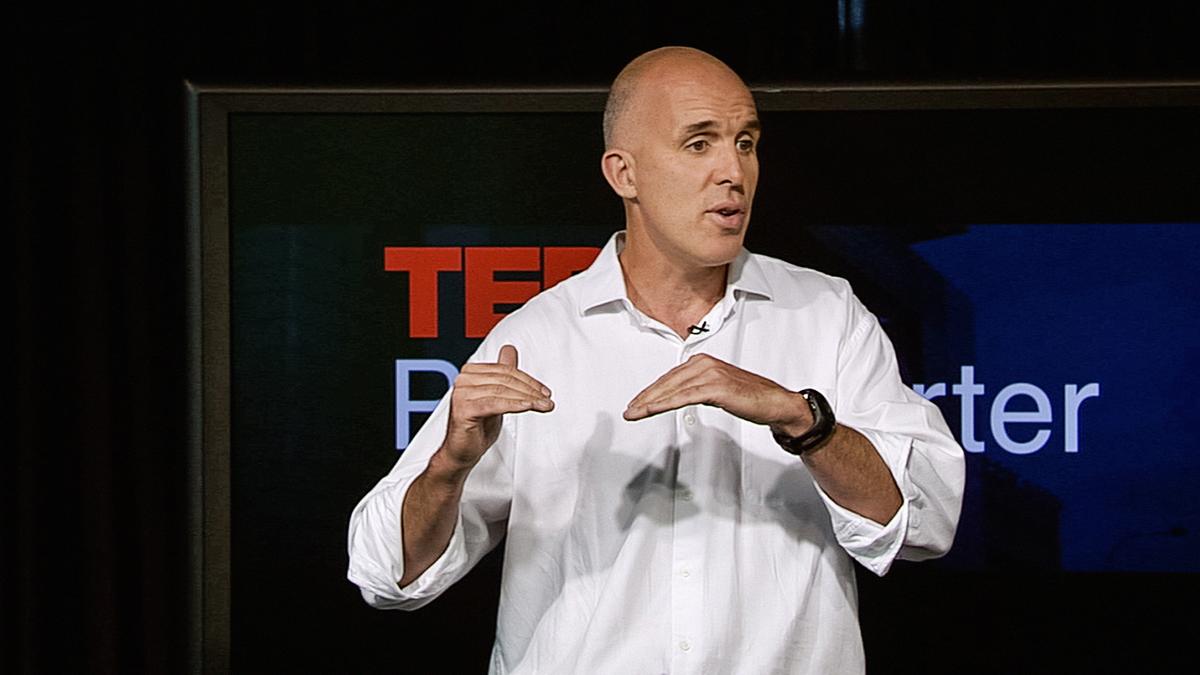 Christopher McDougall explores the mysteries of the human desire to run. How did running help early humans survive -- and what urges from our ancient ancestors spur us on today? McDougall tells the story of the marathoner with a heart of gold, the unlikely ultra-runner, and the hidden tribe in...
www.ted.com
"I'd be surprised if there's a better book about the sport, spirit and science of endurance running than Born to Run by Christopher McDougall." — David Fleming, ESPN.com Full of incredible characters, amazing athletic achievements, cutting-edge science, and, most of all, pure inspiration, Born...
www.chrismcdougall.com
Last edited: